The Elements Design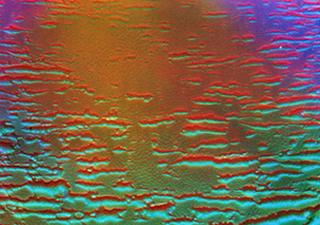 Elements is available on any of our stock items.
The images for our elements were created from original photographs, taken by Mik Wright.
The photographs were manipulated in Photoshop, the image inverted and an embossing plate created, the result of which is an abstract dimensional design which reflects a variety of elements in nature, influenced by the workshop that inspired Mik to investigate the outcome of texture and color when embossed into leather, and airbrushed.
Squeeze-frame Card Holder
Coin Purse
4.5" x 3.75"

Small Zipper Coin Purse
fits credit cards : 5" x 2.75"

Hi Tops
no two pairs the same
Sizes Women's 5 through 12
Men's 3 through 12

Checkbook Holder

Sling Back - Sizes Women's 5 through 12
Sizes WoMen's 3 through 12

Low Top Shoe
Sizes Women's 5 through 12
Men's 3 through 12

Clogs