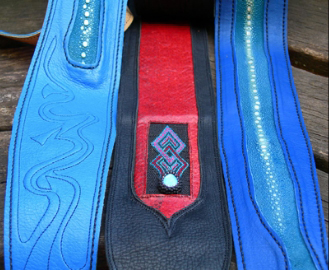 Available in different Colours.
Made individually - no two the same.
Can be custom ordered with initials
and colors for $20 extra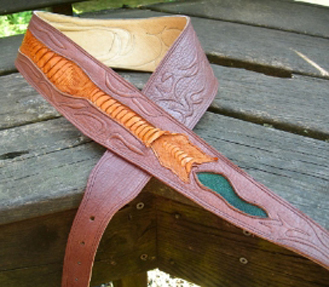 Made from cowhide with emu leg inlay.
Lined with pig skin.
52" long, adjustable by 6".
$280.00
Made from buffalo with emu leg
or ostrich skin inlay.
From $200.00 to $230.00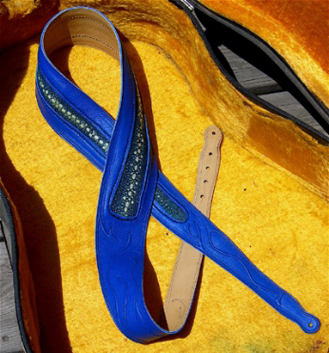 Made from cowhide
with stingray spine inlay.
Starting at $395.00
Available in:
turquise and blue
black and black
green and green
While stocks of stingray last.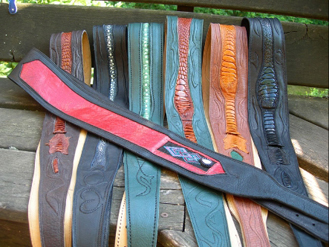 $280.00 each
Wholesale quantity is 5 pieces.
Enquiries welcome.