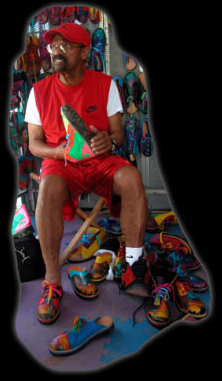 How it Works
For every person who buys at least one pair of shoes, and mentions that you referred them to us, you will receive one referral point.
When you have earned ten points, you can redeem them for one pair of lo tops, hi tops, slingbacks, clogs, sandals or shloggs.
We will keep track of your points in our database and contact you when you have earned a free pair.
It's that easy! Feel free to email us or call us with any questions about Club Happy Feet.