The van Gogh Range BACK
This was an interesting and stimulating project given to us by Elizabeth McKenzie,
an art teacher in Indianna. She wanted as much van Gogh as possible,
so we put a different design on each shoe.
This is the kind of project that we are looking for - something to push our creativity.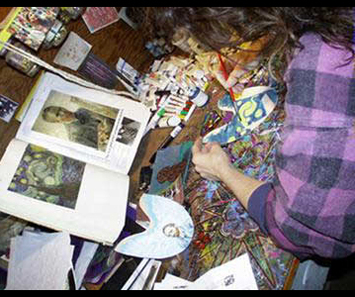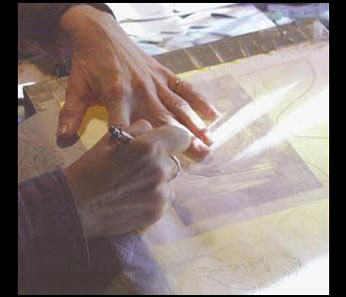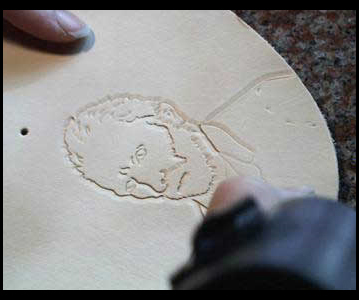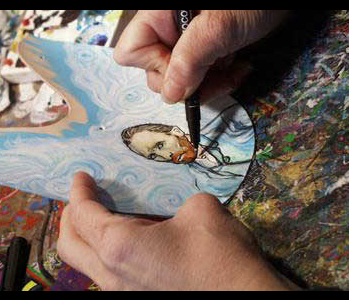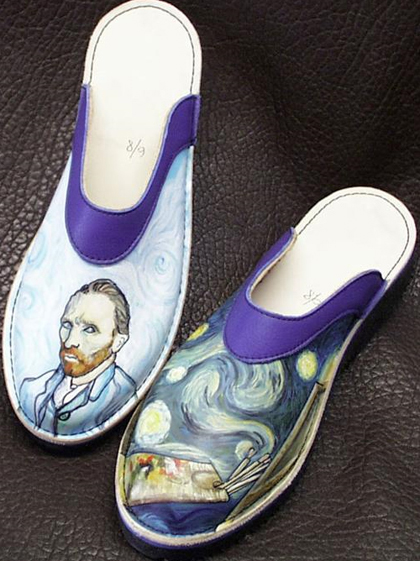 Dear Mik, Oh my goodness! Oh my goodness! My "dream shoes" arrived today!!! Will the real Vincent van Goghs please stand up!!! The artwork on the shoes is superb as well as the craftsmanship of the leather work!!! I couldn't resist trying them on...they are an absolute perfect fit and extremely comfortable!!! But these shoes will only be worn on very special occasions... at all other times they will be on display. I am going to try to keep from showing the "van Gogh shoes" to my art students until next month at our annual big art exhibit. Then I plan to have a grand viewing of the shoes for the first time. O.K. who am I fooling. I've already shown the shoes to several of my friends and family. I have no will power over the excitement of "those shoes"! Thank you again for everything! Before the end of this year I imagine that I will be cooking up another project with you for the year 2001. In the meantime, I am putting together some pictures of my art students "creating" and I will be sending them along your way in a few weeks.
Sincerely, Elizabeth